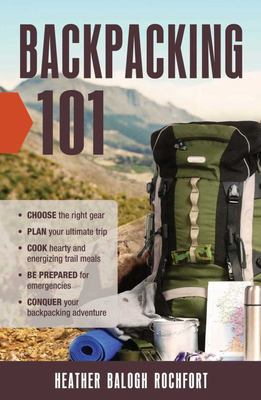 $7.99
AUD
$24.99
(68% off)
Category: Travel
From the creator of the Just a Colorado Gal blog comes a guide to help you plan for a fun backpacking experience. It's time to take a hike In Backpacking 101, outdoor expert Heather Balogh Rochfort goes step-by-step through the preparation process of hiking--from selecting the right gear to choosing the perfect destination. She also provides useful information for out on the trail, including how to -Properly read a topographic map -Set up an environmentally friendly campsite -Safely interact with wildlife -Handle being lost in the woods With Backpacking 101 in your bag, you can be prepared for whatever comes your way during your trek--no matter what skill level you are. It's the perfect resource for anyone ready for an outdoor adventure ...Show more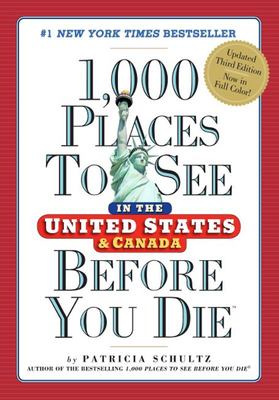 $19.99
AUD
$59.99
(66% off)
Category: Travel
Covering the U.S.A. and Canada like never before, and for the first time with full-color photographs, here are 1,000 compelling, essential, offbeat, utterly unforgettable places. Pristine beaches and national parks, world-class museums and the Just for Laughs festival, mountain resorts, salmon-rich ri vers, scenic byways, the Oyster Bar and the country's best taco, lush gardens and coastal treks at Point Reyes, rafting the Upper Gauley (if you dare). Plus resorts, vineyards, hot springs, classic ballparks, the Talladega Speedway, and more. Includes new attractions, like Miami's Pérez Art Museum and Manhattan's High Line, plus more than 150 places of special interest to families. And, for every entry, what you need to know about how and when to visit. 'Patricia Schultz unearths the hidden gems in our North American backyard. Don't even think about packing your bag and sightseeing without it.' --New York Daily News ...Show more

$14.99
AUD
$39.99
(62% off)
Category: Travel
Getting back to nature doesn't have to mean roughing it, not with this collection of 100 of Australia's best nature-based holidays. There's something for every kind of nature-lover in this beautiful book, from rustic cabins in national parks to glamping and luxe beachside resorts, family-friendly holida y parks, country hideaways, houseboats and even a treehouse. The book also covers a range of activities such as guided walks, cruises, safaris, 4WD adventures and bareboat charters.   You'll find all the information you need - how to get there, how long to stay, the best time to go, a price guide and handy travel hints, such as special kid-friendly features or alternative options in the area to suit your budget. However you like to go wild, you'll find inspiration with Australia's Best Nature Escapes. ...Show more
$39.99
AUD
Category: Travel | Series: Ultimate Ser.
In Ultimate Campsites: Australia, Penny Watson maps out 75 of the country's most wild and wondrous nature-based campgrounds, from the turquoise and white sandy beaches of Queensland and pristine national parks of New South Wales, to the wineries of South Australia and the wilderness areas of Tasmania. Ever pitched a tent within a stone's throw of a picturesque waterfall? Ever woken up in a sleeping bag to the gentle sound of waves? Ever seen the sun go down in the desert or fallen asleep in an ancient rainforest? Well, now's the time to tick off these experiences on your camping bucketlist! Each state-by-state chapter in Ultimate Campsites: Australia contains detailed maps and the what-when-why-where information about each campground, alongside tips and anecdotes about the surrounding regions. You'll find special sections dedicated to remote-island campgrounds, as well as sites with great walks and places close by to Indigenous cultural experiences. There are also quick and easy lists for camping with pets, free camping, 4WD access and commercial campgrounds, and handy camping trail itineraries for when you want to tick off two or three campgrounds in one trip. This book is an essential tool for the glovebox, be it in a 2WD or a motorhome. It's also the kind of book that will get plenty of wear and tear on the coffee table while you're planning that next big adventure in Australia's great outdoors. ...Show more
$32.99
AUD
Category: Travel
From their faithful camper van to boats, kayaks, bicycles, and motorbikes, join stars of Outlander, Sam and Graham on a road trip with a difference, as two Scotsmen explore a land of raw beauty, poetry, feuding, music, history, and warfare. Unlikely friends Sam and Graham begin their journey in the hea rt of Scotland at Glencoe and travel from there all the way to Inverness and Culloden battlefield, where along the way they experience adventure and a cast of highland characters. In this story of friendship, finding themselves, and whisky, they discover the complexity, rich history and culture of their native country. ...Show more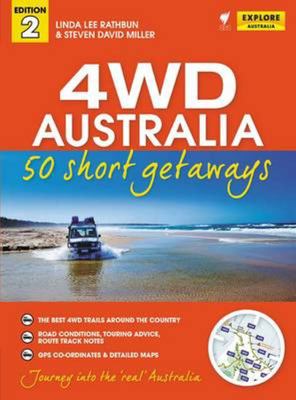 $19.99
AUD
$39.99
(50% off)
Category: Travel
If you enjoy a short break or holiday away from urban centres and want to journey into the 'real' Australia, or if you're a more experienced 4WD enthusiast, then this book is for you! There are many 4WD publications out on the market, but Linda and Steven's book is a little different. Their focus is on the journey and the destination, so they've selected the top 50 tracks around the country that will provide something to do and see for everyone in the family. Completely redesigned and updated for this second edition, the book is broken into regional chapters, so no matter which state or territory you live in or are visiting, you can find an easy or more challenging 4WD tour to suit. For every 4WD trail there is information on planning your trip, highlights, options to make your journey longer or shorter, hospitals and clinics, and route notes with waypoints. A wealth of colour photographs completes the package, giving you an excellent reference tool for planning your next 4WD adventure. ...Show more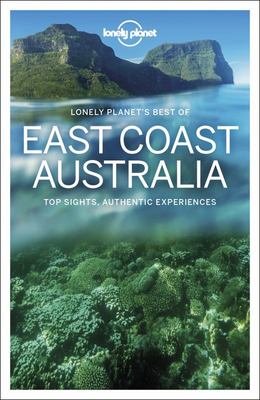 Lonely Planet Best of East Coast Australia
by Lonely Planet; Anna Kaminski; Tim Richards; Tamara Sheward; Tom Spurling; Andy Symington; Benedict Walker; Ali Lemer; Jayne D'Arcy; Cristian Bonetto; Monique Perrin; Lindsay Brown; Peter Dragicevich; Anthony Ham; Trent Holden
$34.99
AUD
Category: Travel | Series: Best of Country Ser.
Lonely Planet's Best of East Coast Australiais your passport to the most relevant, up-to-date advice on what to see and skip, and what hidden discoveries await you. Snorkel the Whitsundays, tour the Opera House or bushwalk at Wilsons Prom; all with your trusted travel companion. Discover the best of Eas t Coast Australia and begin your journey now! InsideLonely Planet's Best of East Coast Australia: Up-to-date information - all businesses were rechecked before publication to ensure they are still open after 2020's COVID-19 outbreak Full-colour images throughout Highlightsand itinerarieshelp you tailor your trip to your personal needs and interests Insider tipsto save time and money and get around like a local, avoiding crowds and trouble spots Essential infoat your fingertips- hours of operation, phone numbers, websites, transit tips, prices Honest reviews for all budgets- eating, sightseeing, going out, shopping, hidden gems that most guidebooks miss Cultural insights give you a richer, more rewarding travel experience - history, art, food, wine, sport, landscapes, wildlife Free, convenient pull-out Sydney map ...Show more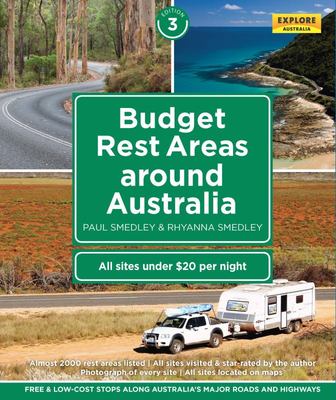 $24.99
AUD
$49.99
(50% off)
Category: Travel
The third edition of Budget Rest Areas Around Australia is the ultimate guide to Australia's best free and low-cost rest areas. It is a fully updated guide listing 2000 rest areas across the country, all of which have been carefully selected and star-rated by the authors. The book is organised by highwa y with the rest areas listed in the order they are found on the road, making this guide incredibly useful and easy to use. Each rest area listing comes with icons that will tell you at a glance what amenities are available - meals, fuel, dog friendly and more - and a picture of the area so you'll know what to expect when you arrive. Each listing is shown on a fully illustrated reference map, making navigation a breeze. With additional tips and suggestions from the authors about what to see along your journey, this book is a one-stop shop for those who spend a lot of time on the road. ...Show more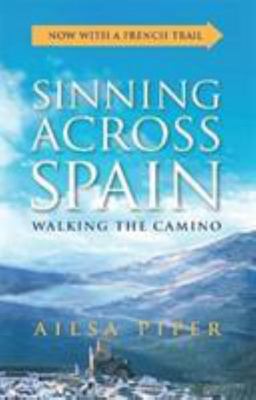 $24.99
AUD
Category: Travel
Walking has been the constant in Ailsa Piper's life. Setting down one foot after the other takes her to a transformative-and transcendent-place. Her bestselling memoir Sinning Across Spainwas inspired by the tradition of medieval walkers who were paid by others to carry their sins to holy places. The cargo included anger, envy, pride and lust. She hiked alone through the endless olive groves of the Camino MozBrabe, from the legendary southern city of Granada toward the centuries-old pilgrim destination, Santiago de Compostela, in the far north-west of Spain. In dusty pueblos and epic landscapes, miracles found her. Angels in both name and nature eased her path. When faced with the untimely death of her husband, Peter, her 'true north', Ailsa returned to the Camino trail, this time in France, to walk through her sorrow. This second pilgrimage is the story of a walk where the burden is her own grief, not the sins of others, and which ultimately sees her walking into life and hope. ...Show more