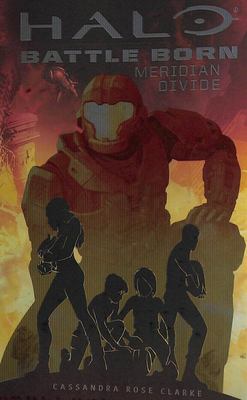 $16.99
AUD
Category: Teen & Young Adult | Series: Halo Ser.
The war rages on in the next installment of the first-ever official YA series based on the megahit Halo video games It's been three months since the colony world of Meridian was invaded by the alien alliance known as the Covenant. Under the close watch of the military, Evie, Dorian, Saskia, and Victor h ave been put into an accelerated training program with ONI, the Office of Naval Intelligence. And to the teens' surprise, ONI has a mission for them: Return to their hometown on Meridian and monitor the Covenant's efforts to retrieve an ancient Forerunner artifact of untold power. But what seems like a simple job quickly spirals out of their control. With the artifact at risk of falling into Covenant hands, the stakes are raised, and ONI tasks the teens and their team of militia fighters with extracting the artifact for study. After a series of missteps with command costs the militia more than half their fighting forces, the teens take matters into their own hands. Their journey will take them far behind enemy lines, into the heart of the war zones on Meridian. Don't miss this official, original young adult novel, the sequel to Halo: Battle Born ...Show more
$35.00
AUD
Category: Teen & Young Adult
New York Times bestseller   Boys can be anything they want to be! This timely book joins and expands the gender-role conversation and gives middle-grade boys a welcome alternative message: that masculinity can mean many things. You won't find any stories of slaying dragons or saving princesses here. In Stories for Boys Who Dare to Be Different, author Ben Brooks-with the help of Quinton Wintor's striking full-color illustrations-offers a welcome alternative narrative: one that celebrates introverts and innovators, sensitivity and resilience, individuality and expression. It's an accessible compilation of 75 famous and not-so-famous men from the past to the present day, every single one of them a rule-breaker and stereotype-smasher in his own way. Entries include Frank Ocean, Salvador Dali, Beethoven, Barack Obama, Ai Weiwei, Jesse Owens, and so many more-heroes from all walks of life and from all over the world.   ...Show more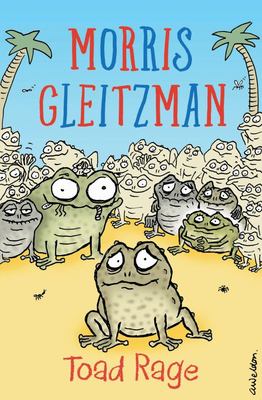 $16.99
AUD
Category: Teen & Young Adult | Series: Toad
Now available in paperback--the novel that introduces a cane toad named Limpy, who is desperate to save his species from ending up as pancakes on the roadways. Somehow he must make humans see how fabulous cane toads really are.
$27.99
AUD
Category: Teen & Young Adult | Series: The Last Hours
The Shadowhunters must catch a killer in Edwardian London in this dangerous and romantic sequel to the #1 New York Times bestselling novel Chain of Gold, from New York Times and USA TODAY bestselling author Cassandra Clare. Chain of Iron is a Shadowhunters novel. Cordelia Carstairs seems to have everyth ing she ever wanted. She's engaged to marry James Herondale, the boy she has loved since childhood. She has a new life in London with her best friend Lucie Herondale and James's charming companions, the Merry Thieves. She is about to be reunited with her beloved father. And she bears the sword Cortana, a legendary hero's blade.But the truth is far grimmer. James and Cordelia's marriage is a lie, arranged to save Cordelia's reputation. James is in love with the mysterious Grace Blackthorn whose brother, Jesse, died years ago in a terrible accident. Cortana burns Cordelia's hand when she touches it, while her father has grown bitter and angry. And a serial murderer is targeting the Shadowhunters of London, killing under cover of darkness, then vanishing without a trace.Together with the Merry Thieves, Cordelia, James and Lucie must follow the trail of the knife-wielding killer through the city's most dangerous streets. All the while, each is keeping a shocking secret: Lucie, that she plans to raise Jesse from the dead; Cordelia, that she has sworn a dangerous oath of loyalty to a mysterious power; and James, that he is being drawn further each night into the dark web of his grandfather, the arch-demon Belial. And that he himself may be the killer they seek.   ...Show more
$19.99
AUD
Category: Teen & Young Adult
'There are many Australian stories, and mine is just one about what happened to me and other First Peoples of this country. It's important for me to tell my story - because it's not just part of my healing but of this country's as well. We all have a story and as you read this book I would like you to t hink of your own story, what that means and who is also a part of your story.' In his inspirational, highly acclaimed memoir - and including reflectionsfrom First Nations Elders and young people - Archie Roach tells the story of his life and his music. Only two when he was forcibly removed from his family, and brought up by a series of foster parents until his early teens, Archie's world imploded when he received a letter that spoke of a life he had no memory of. It took him almost a lifetime to find out who he really was. Tell Me Why is an unforgettable story of resilience, strength of spirit and hope. ...Show more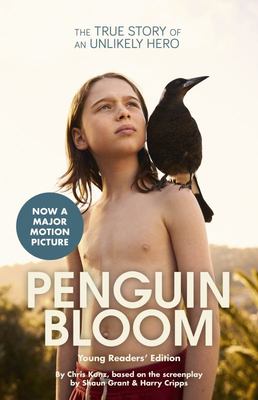 $14.99
AUD
Category: Teen & Young Adult
Available Feb 2021. Inspired by the true story of an unlikely hero, and adapted from the major motion picture starring Naomi Watts, Andrew Lincoln and Jacki Weaver I guess we all kinda knew our life was perfect and that we wouldn't change a thing.But sometimes you don't get that choice, do you? Sometim es stuff happens that you would do anything to try to avoid. But you can't. And that's what happened to us.Penguin Bloom tells the true story of Sam Bloom, a young mother whose world is turned upside down after a near-fatal accident leaves her unable to walk. Sam's husband, her three young boys and her mother are struggling to adjust to their new situation when an unlikely ally enters their world in the form of an injured baby magpie they name Penguin. The bird's arrival is a welcome distraction for the Bloom family, eventually making a profound difference in the family's life.This young readers' edition, adapted from the major Australian motion picture starring Naomi Watts, tells their story through the eyes of Noah, one of the three Bloom boys. ...Show more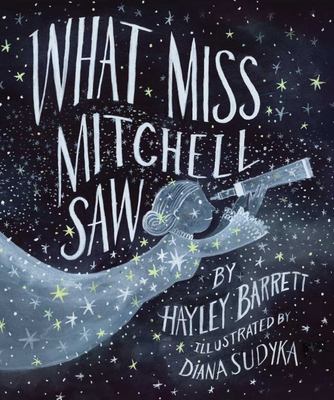 $9.99
AUD
$29.99
(66% off)
Category: Teen & Young Adult
Discover the amazing true story of Maria Mitchell, America's first professional female astronomer. Every evening, from the time she was a child, Maria Mitchell stood on her rooftop with her telescope and swept the sky. And then one night she saw something unusual--a comet no one had ever seen before Mi ss Mitchell's extraordinary discovery made her famous the world over and paved the way for her to become America's first professional female astronomer. Gorgeously illustrated by Diana Sudyka, this moving picture book about a girl from humble beginnings who became a star in the field of astronomy is sure to inspire budding scientists everywhere. ...Show more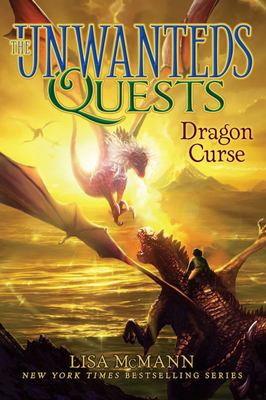 $9.99
AUD
$29.99
(66% off)
Category: Teen & Young Adult | Series: The\Unwanteds Quests Ser.
Ten years after Alex and Aaron Stowe brought peace to Quill and Artim , their younger twin sisters journey beyond Artim in the fourth novel in the New York Times bestselling sequel series to The Unwanteds, which Kirkus Reviews called "The Hunger Games meets Harry Potter." At last, after harrowing battl es and devastating losses, the three Stowe siblings are reunited. Back in Artim , however, their joy at finding one another is short lived. Fifer loses her leadership position and struggles to find her place and purpose, while Thisbe is relentless in her determination to return to the land of the dragons and help Rohan rescue the other black-eyed children. Aaron fails to ward off increasing opposition from a resentful Frieda Stubbs and the dissenters, leading to a shocking and dangerous turn. Meanwhile the Revinir pursues Thisbe and Drock all the way to the seven islands, putting the people of Artim in peril. To save them, Thisbe makes an unthinkable sacrifice that leaves Fifer, Aaron, and the others to face political eruption and destruction in the formerly peaceful magical world. ...Show more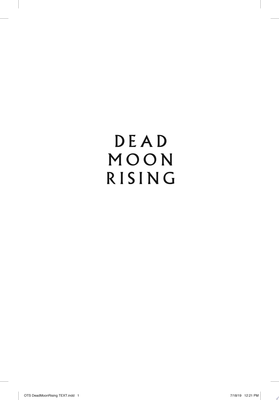 $9.99
AUD
$32.99
(69% off)
Category: Teen & Young Adult | Series: Last Star Burning Ser.
Sev must decode her mother's last words to find the cure to Sleeping Sickness before Dr. Yang can use it to blackmail the world into submitting to his rule in this thrilling finale to the Last Star Burning trilogy. Sev finally knows where to find the cure to Sleeping Sickness. The only problem is that s he's trapped in an endless sleep herself after refusing to give up her secrets to Dr. Yang. Howl is determined to save Sev, but he has no idea where Dr. Yang is keeping her. When he runs into a group fleeing Port North on a mission of their own, he has no choice but to follow and hope they can get him back to the mountains before it's too late. June, infected with SS by the very people she calls family, has now become the one thing she most fears. She's supposed to be Port North's insurance that Howl and Sev return with the cure, but June has other ideas. And Tai-ge, reunited with the Reds, is airlifted to the City now overrun by SS. He's charged with getting the factories running again by any means necessary--no matter how many Sephs stand in his way. There's only one thing strong enough to unite people who have been fighting for years, and Sev holds the key to it inside her mind. If she can't reach the cure in time, there may not be anyone left to save. ...Show more
$17.99
AUD
Category: Teen & Young Adult
Camp Half-Blood Confidential will follow on the heels of THE DARK PROPHECY, a treat for readers who want to stay in the world of Apollo and Percy Jackson. This funny insider's guide to the demigod training camp in Long Island will be narrated by none other than Percy Jackson himself, and other favourite characters will be heard from, too. In response to an awful camp orientation video created by the god Apollo, Percy Jackson and other residents of Camp Half-Blood answer such questions as "What is this place?" and "Do I get to keep the T-shirt?" Newbies can check out the section on the Divine Cabins, read up on Magical Landmarks, and consult the chapter of Training Arenas. But Camp Half-Blood Confidential explores much more than just the buildings and grounds. It includes info that can only be learned from those who live there. For instance, campers do not always co-exist in peace and harmony. The camp is not run with superior efficiency. Prophecies do not flow forth with great regularity. Sprinkled throughout are stories from heroes who have called Camp Half-Blood home or just passed through on their way to places unknown. Chiron himself introduces the book with a brief history of training based on his millennia of experience. And, of course, divine words of wisdom from the god Apollo himself are included, because the demigod authors would prefer not to be struck down by him, thank you very much. ...Show more
$12.99
AUD
Category: Teen & Young Adult | Series: Percy Jackson
Young demigods, brace yourselves for a peak inside the highly classified Demigod Files Compiled by Camp Half-Blood's senior scribe, Rick Riordan, these top secret archives include three of Percy Jackson's most perilous adventures and behind-the-scenes interviews with your favorite characters--Connor and Travis, Clarisse, Annabeth, Grover, and Percy.   Become an authority on Percy's world with this must-have guide to the Percy Jackson and the Olympians series. ...Show more
$17.99
AUD
Category: Teen & Young Adult | Series: Magnus Chase
Winner of the Goodreads Choice Award 2017 for Best Middle Grade & Children's! Loki the trickster god is free from his chains. Now he's readying Naglfar, the Ship of the Dead, armed with a host of giants and zombies, to sail against the Norse gods and begin the final battle of Ragnarok. It's up to Magnus Chase and his friends to stop Loki's plans. Along the way, they will face angry sea gods, hostile giants, and an evil fire-breathing dragon. But Magnus's biggest challenge will be facing his own inner demons . . . ...Show more