$24.99
AUD
$39.99
(37% off)
Category: Poetry
THE HIGHLY ANTICIPATED DEBUT BOOK OF POETRY FROM LANA DEL REY. "Violet Bent Backwards Over the Grass is the title poem of the book and the first poem I wrote of many. Some of which came to me in their entirety, which I dictated and then typed out, and some that I worked laboriously picking apart each wo rd to make the perfect poem. They are eclectic and honest and not trying to be anything other than what they are and for that reason I'm proud of them, especially because the spirit in which they were written was very authentic." -- Lana Del Rey   Lana's breathtaking first book solidifies her further as "the essential writer of her times" (The Atlantic). The collection features more than thirty poems, many exclusive to the book: Never to Heaven, The Land of 1,000 Fires, Past the Bushes Cypress Thriving, LA Who Am I to Love You?, Tessa DiPietro, Happy, Paradise Is Very Fragile, Bare Feet on Linoleum, and many more. This beautiful hardcover edition showcases Lana's typewritten manuscript pages alongside her original photography. The result is an extraordinary poetic landscape that reflects the unguarded spirit of its creator.   ...Show more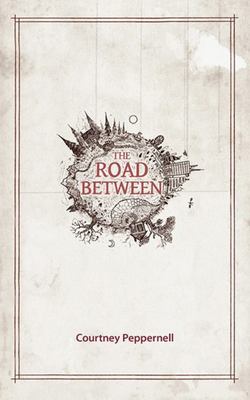 $14.99
AUD
$29.99
(50% off)
Category: Poetry
The Road Between is poetry well-lived. Poetry for the soul that walks the fine line between losing yourself in the world and finding yourself again, often in the smallest of moments. Courtney Peppernell is the bestselling author of Pillow Thoughts, a collection of poetry and prose about heartbreak, love , and emotion. Make a cup of tea, find your place, and lose yourself in the pages. ...Show more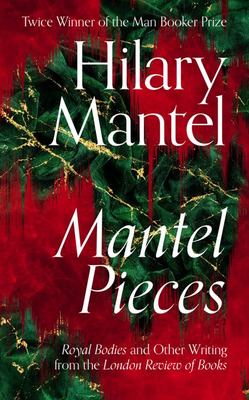 $39.99
AUD
Category: Poetry
In 1987, when Hilary Mantel was first published in the London Review of Books, she wrote to the editor, Karl Miller, 'I have no critical training whatsoever, so I am forced to be more brisk and breezy than scholarly.' This collection of twenty reviews, essays and pieces of memoir from the next three dec ades, tells the story of what happened next. Her subjects range far and wide: Robespierre and Danton, the Hite report, Saudi Arabia where she lived for four years in the 1980s, the Bulger case, John Osborne, the Virgin Mary as well as the pop icon Madonna, a brilliant examination of Helen Duncan, Britain's last witch. There are essays about Jane Boleyn, Charles Brandon, Christopher Marlowe and Margaret Pole, which display the astonishing insight into the Tudor mind we are familiar with from the bestselling Wolf Hall Trilogy. Her famous lecture, 'Royal Bodies', which caused a media frenzy, explores the place of royal women in society and our imagination. Here too are some of her LRB diaries, including her first meeting with her stepfather and a confrontation with a circus strongman. Constantly illuminating, always penetrating and often very funny, interleaved with letters and other ephemera gathered from the archive, Mantel Pieces is an irresistible selection from one of our greatest living writers. ...Show more
$24.99
AUD
Category: Poetry
From the #1 New York Times bestselling author of milk and honey and the sun and her flowers comes her greatly anticipated third collection of poetry. rupi kaur constantly embraces growth, and in home body, she walks readers through a reflective and intimate journey visiting the past, the present, and th e potential of the self. home body is a collection of raw, honest conversations with oneself - reminding readers to fill up on love, acceptance, community, family, and embrace change. illustrated by the author, themes of nature and nurture, light and dark, rest here. i dive into the well of my body and end up in another world everything i need already exists in me there's no need to look anywhere else - home ...Show more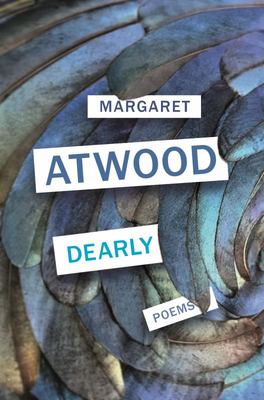 $27.99
AUD
Category: Poetry | Reading Level: near fine
The collection of a lifetime from the bestselling novelist and poet. By turns moving, playful and wise, the poems gathered in Dearly are about absences and endings, ageing and retrospection, but also about gifts and renewals. They explore bodies and minds in transition, as well as the everyday objects and rituals that embed us in the present. Werewolves, sirens and dreams make their appearance, as do various forms of animal life and fragments of our damaged environment. Before she became one of the world's most important and loved novelists, Atwood was a poet. Dearly is her first collection in over a decade. It brings together many of her most recognizable and celebrated themes, but distilled - from minutely perfect descriptions of the natural world to startlingly witty encounters with aliens, from pressing political issues to myth and legend. It is a pure Atwood delight, and long-term readers and new fans alike will treasure its insight, empathy and humour. ...Show more
$39.99
AUD
Category: Poetry | Reading Level: 3 Biography
Paul Kelly's songs are steeped in poetry. And now he has gathered from around the world the poems he loves - poems that have inspired and challenged him over the years, a number of which he has set to music. This wide-ranging and deeply moving anthology combines the ancient and the modern, the hallowed and the profane, the famous and the little known, to speak to two of literature's great themes that have proven so powerful in his music- love and death - plus everything in between. Here are poems by Yehuda Amichai, W.H. Auden, Tusiata Avia, Hera Lindsay Bird, William Blake, Bertolt Brecht, Constantine Cavafy, Alison Croggon, Mahmoud Darwish, Emily Dickinson, John Donne, Ali Cobby Eckermann, James Fenton, Thomas Hardy, Kevin Hart, Gwen Harwood, Seamus Heaney, Philip Hodgins, Homer, Gerard Manley Hopkins, Langston Hughes, John Keats, Ono No Komachi, Maxine Kumin, Philip Larkin, Li-Young Lee, Norman MacCaig, Paula Meehan, Czeslaw Milosz, Les Murray, Pablo Neruda, Sharon Olds, Ovid, Sylvia Plath, Dorothy Porter, Rumi, Anne Sexton, William Shakespeare, Izumi Shikibu, Warsan Shire, Kenneth Slessor, Wislawa Szymborska, Maire Mhac an tSaoi, Ko Un, Walt Whitman, Judith Wright, W.B. Yeats and many more. ...Show more
$24.99
AUD
Category: Poetry | Reading Level: very good
A hardcover gift edition of Milk and Honey, the #1 New York Times bestselling poetry and prose collection by Rupi Kaur, which has sold over 3 million copies worldwide. Milk and Honey is a collection of poetry and prose about survival. About the experience of violence, abuse, love, loss, and femininity. This clothbound edition features deckled edge paper, a woven ribbon marker, and a foreword written by the author.  The book is divided into four chapters, and each chapter serves a different purpose. Deals with a different pain. Heals a different heartache. Milk and Honey takes readers through a journey of the most bitter moments in life and finds sweetness in them because there is sweetness everywhere if you are just willing to look.   ...Show more
To My Country
by Ben Lawson; Bruce Whatley (Illustrator)
$29.99
AUD
Category: Poetry
On January 10, Ben touched the hearts of Australians with the reading of his poem To My Country in response to the Australian bushfires. This gorgeous 4 colour book combines Ben's heartfelt words with stunning illustrations by Bruce Whatley.    
$39.99
AUD
Category: Poetry
Prose poetry is a resurgent literary form in the English-speaking world and has been rapidly gaining popularity in Australia. Cassandra Atherton and Paul Hetherington have gathered a broad and representative selection of the best Australian prose poems written over the last fifty years. The Anthology of Australian Prose Poetryincludes numerous distinguished prose poets--Jordie Albiston, joanne burns, Gary Catalano, Anna Couani, Alex Skovron, Samuel Wagan Watson, Ania Walwicz and many more; and documents prose poetry's growing appeal over recent decades, from the poetic margins to the mainstream. This collection reframes our understanding not only of this dynamic poetic form, but of Australian poetry as a whole. ...Show more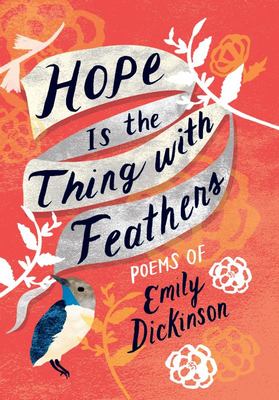 $29.99
AUD
Category: Poetry | Series: Women's Voices Ser.
Part of a new collection of literary voices from Gibbs Smith, written by, and for, extraordinary women--to encourage, challenge, and inspire. One of American's most distinctive poets, Emily Dickinson scorned the conventions of her day in her approach to writing, religion, and society. Hope Is the Thing with Feathers is a collection of her vast archive of poetry to inspire the writers, creatives, and feminists of today. ...Show more
$8.99
AUD
Category: Poetry | Series: Signet Classics (Paperback)
A classic collection From the exquisite lyric ""To Helen,"" to the immortal masterpieces ""Annabel Lee," "The Bells, "" and ""The Raven," The Complete Poetry of Edgar Allan Poe" demonstrates the author's gift for the form.
$19.99
AUD
Category: Poetry
A unique collection of poetry so powerful that 100 grown men--bestselling authors, poets laureate, and other eminent figures from the arts, sciences, and politics--have been moved to tears. Here they deliver touching and insightful personal introductions to a range of beloved poems.   Grown men don't cry.   But in this fascinating anthology, one hundred men--distinguished in literature and film, science and architecture, theater and human rights--confess to being moved to tears by poems that continue to haunt them. Representing twenty nationalities and ranging in age from their early 20s to their late 80s, the majority are public figures not prone to crying. Here they admit to breaking down when ambushed by great art, often in words as powerful as the poems themselves.   Their selections include classics by visionaries such as Walt Whitman, W.H Auden, and Philip Larkin, as well as contemporary works by masters including Billy Collins, Seamus Heaney, Derek Walcott, and poets who span the globe from Pablo Neruda to Rabindranath Tagore.   Seventy-five percent of the selected poems were written in the twentieth century, with more than a dozen by women including Mary Oliver, Elizabeth Bishop, and Gwendolyn Brooks. Their themes range from love in its many guises, through mortality and loss, to the beauty and variety of nature. Three men have suffered the pain of losing a child; others are moved to tears by the exquisite way a poet captures, in Alexander Pope's famous phrase, "what oft was thought, but ne'er so well express'd.   From J. J. Abrams to John le Carr , Salman Rushdie to Jonathan Franzen, Daniel Radcliffe to Nick Cave, Billy Collins to Stephen Fry, Stanley Tucci to Colin Firth, and Seamus Heaney to Christopher Hitchens, this collection delivers private insight into the souls of men whose writing, acting, and thinking are admired around the world. ...Show more