Child's First Bible
by Dorling Kindersley Publishing Staff; Kenneth N. Taylor
$24.99
AUD
Category: Bibles | Reading Level: From 3 to 5
A beautiful treasury of 125 of the most familiar Bible texts from Old and New Testaments retold simply for the very young.
$19.99
AUD
Category: Bibles
This illustrated first Bible story book for children is a wonderful collection of 25 favourite Bible stories re-told for a young audience. Accounts from the Old Testament and parables from the New Testament are covered in a clear and accessible way. From Creation to Noah's Ark, each story is shown visua lly through detailed and fun illustrations. The Nativity story and the Easter story are written simply and are perfect to read aloud or alone. Throughout the book there are lots of opportunities to keep children involved with questions and activities, as well as scripture references for older children to follow up. A wonderful first biblical book for children and families to treasure, making it the perfect christening gift for children everywhere. ...Show more
$14.99
AUD
Category: Bibles | Series: Usborne Religion | Reading Level: Children's - Grade 4-6, Age 9-11
Bringing the stories of the Old and New Testaments to life, 'Children's Bible' includes illustrations to help children remember the characters and locations that feature in the Bible.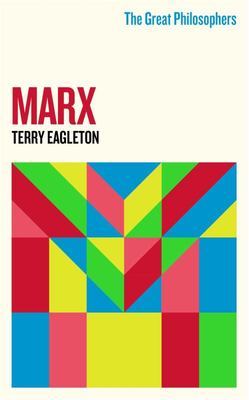 $9.99
AUD
Category: Philosophy and Religion
'We are free when, like artists, we produce without the goad of physical necessity' Karl Marx For Marx, freedom entailed release from commercial labour. In this highly engaging account, Eagleton outlines the relationship between production, labour and ownership which lie at the core of Marx's thinking. Marx's utopia was a place in which labour is increasingly automated, emancipating the wealth of sensuous individual development so that 'savouring a peach [is an aspect] of our self-actualisation as much as building dams or churning out coat-hangers'. Combining extracts from Marx's revolutionary philosophy, along with insightful analysis, this is the perfect guide to one of the world's greatest thinkers. ...Show more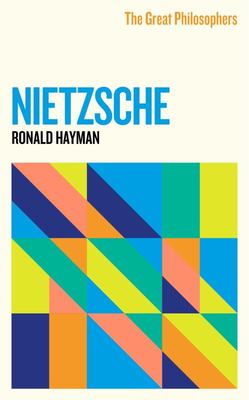 $9.99
AUD
Category: Philosophy and Religion
'God is dead', announced Nietzsche - before going on to abolish himself. Envious contemporaries of Nietzsche ridiculed him as a mad man - and yet they came closer than they knew in characterising a philosopher in whose thought ambivalence approximated to disintegration of the self. While the nineteent h century's coherent, consistent systems of certainty came crashing down ingloriously at the very first touch of the twentieth, Nietzsche's discourses survived. He was more modern, it seemed, than the moderns. In this stimulating and provocative guide, Hayman reveals how Nietzsche's work is more contemporary and relevant than ever in a new postmodern age. ...Show more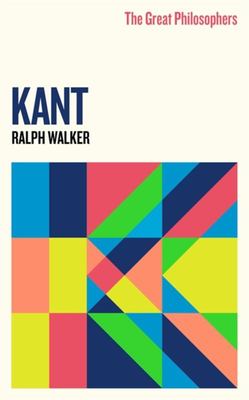 $9.99
AUD
Category: Philosophy and Religion | Series: The\Great Philosophers Ser.
'Happiness is not an ideal of reason, but of imagination.' Kant In today's increasingly fractured world of oppression and uncertainty, Kant's moral philosophy is more important than ever before. And never has the need for moral absolutes been more pressing than in this age of doubt, disillusion and cyn icism. This is where Kant comes in, as his moral philosophy continues to compel the attention of every serious thinker in the field. Clear, concise - and overwhelmingly convincing - Ralph Walker's stimulating, highly accessible guide spells out the power and renewed relevance of his thinking: a genuinely objective, absolute basis for a modern moral law. ...Show more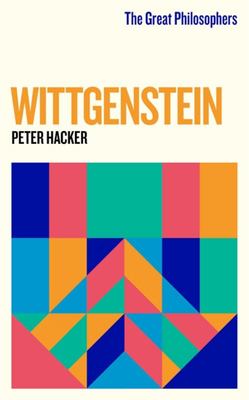 $9.99
AUD
Category: Philosophy and Religion | Series: Great Philosophers Ser.
'Nothing is so difficult as not deceiving oneself' Wittgenstein Wittgenstein overturned centuries of philosophical reflection on the nature of 'the inner', of our subjective experience and of our knowledge of self and others. Traditional conceptions of 'the outer', of human behaviour, were equally dist orted and so too was the relation between the inner and the outer. This highly accessible account offers an illuminating introduction to Wittgenstein's philosophy of mind and to his conception of philosophy, showing how Wittgenstein's examination of our use of words clarifies our notions of mind, body and behaviour. W&N NON-FICTION PHILOSOPHY UK £3.99 ...Show more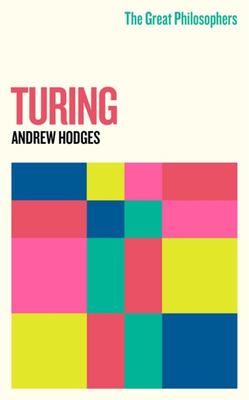 $9.99
AUD
Category: Philosophy and Religion | Series: Great Philosophers Ser.
From WW2 code-breaker to Artificial Intelligence - a fascinating account of the remarkable Alan Turing. Alan Turing's 1936 paper On Computable Numbers was a landmark of twentieth-century thought. It not only provided the principle of the post-war computer, but also gave an entirely new approach to the p hilosophy of the mind. Influenced by his crucial codebreaking work during the war, and by practical pioneering of the first electronic computers, Turing argued that all the operations of the mind could be performed by computers. His thesis is the cornerstone of modern Artificial Intelligence. Andrew Hodges gives a fresh analysis of Turing's work, relating it to his extraordinary life. ...Show more
$9.99
AUD
Category: Philosophy and Religion | Series: Great Philosophers Ser.
'If you put me to death,' Socrates warned his Athenian judges, 'you will not easily find anyone to take my place.' So indeed it would prove, a single cup of hemlock robbing the western philosophical tradition of its founding father. Yet Socrates' influence was not so easily to be done away with. His wo rds were lovingly recorded by his devoted disciple Plato, and his teachings have survived for twenty-seven centuries. His sense of education as self-discovery and his view of philosophy as preparation for life have been the stuff of western thought at its best. So completely did Socrates embody these values, he was prepared to die in their defence. ...Show more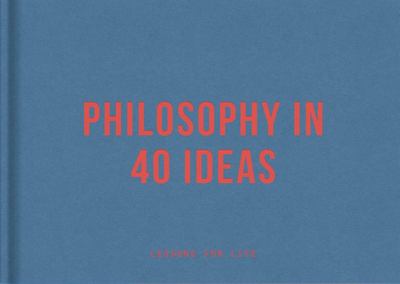 $22.99
AUD
Category: Philosophy and Religion
Philosophy is a discipline committed to helping us live wiser and less sorrowful lives. This book artfully draws together 40 of the greatest and most useful ideas found in philosophy, taking us on a journey around key concepts from both Eastern and Western cultures.We are invited to sample the distincti ve wisdom of Eastern philosophy via tea drinking ceremonies, walks in bamboo forests, contemplations of rivers and ritualised flower arranging sessions. From Western culture we seek the teachings of some of the greatest minds throughout history including Machiavellianism and Stoicism.This essential guide to philosophy reminds us of the wit, humanity and relevance of a number of great philosophers including Nietzsche, Heidegger, Confucius, Lao Tzu and Buddha. Essential thoughts about love, work, anxiety, self-knowledge andhappiness are examined, highlighted and inspiringly presented here so they can work their consoling effect where it is most needed: in our daily lives. ...Show more
$19.99
AUD
Category: Bibles
This illustrated children's Bible has carefully written text which is suitable for reading aloud to young children or for older children to read by themselves.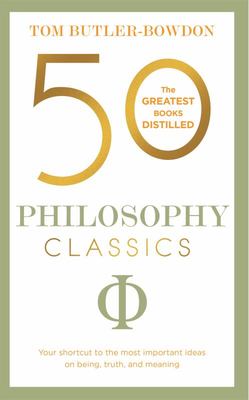 $19.99
AUD
Category: Philosophy and Religion | Series: 50 Classics Ser.
For over 2000 years, philosophy has been our best guide to the experience of being human, and the true nature of reality. From Aristotle, Plato, Epicurus, Confucius, Cicero and Heraclitus in ancient times to 17th century rationalists Descartes, Leibniz and Spinoza, from 20th-century greats Jean-Paul Sar tre, Jean Baudrillard and Simone de Beauvoir to contemporary thinkers Michael Sandel, Peter Singer and Slavoj Zizek, 50 Philosophy Classics explores key writings that have shaped the discipline and had an impact on the real world. Philosophy can no longer be confined to academia, and 50 Philosophy Classics shows how powerful it can be as a tool for opening our minds and helping us think. Whether you are fascinated or daunted by the big questions of how to think, how to be, how to act and how to see, this is the perfect introduction to some of humanity's greatest minds and their landmark books. ...Show more