$14.99
AUD
Category: Children's Fiction
In The Deep End, book 15 of the Diary of a Wimpy Kid series from #1 international bestselling author Jeff Kinney, Greg Heffley and his family hit the road for a cross-country camping trip, ready for the adventure of a lifetime. But things take an unexpected turn, and they find themselves stranded at an RV park that's not exactly a summertime paradise. When the skies open up and the water starts to rise, the Heffleys wonder if they can save their vacation-or if they're already in too deep. And don't miss Rowley Jefferson's Awesome Friendly Adventure, an all-new fantasy from Greg's best friend-the follow-up to the instant #1 bestseller Diary of an Awesome Friendly Kid- Rowley Jefferson's Journal.   ...Show more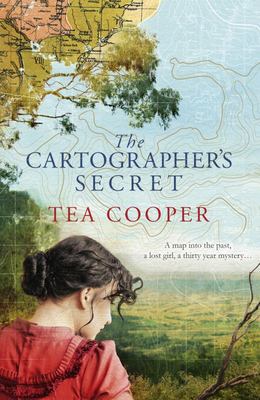 $32.99
AUD
Category: Historical
 A young woman's quest to heal a family rift entangles her in one of Australia's greatest historical puzzles when an intricately illustrated map offers a clue to the fate of a long-lost girl. A mesmerising historical mystery set in the Hunter Valley from bestselling author Tea Cooper for readers of Nata sha Lester and Kate Morton. 1880 The Hunter ValleyEvie Ludgrove loves to map the landscape around her home - hardly surprising since she grew up in the shadow of her father's obsession with the great Australian explorer Dr Ludwig Leichhardt. So when an advertisement appears in The Bulletin magazine offering a one thousand pound reward for proof of where Leichhardt met his fate, Evie is determined to figure it out - after all, there are clues in her father's papers and in the archives of The Royal Geographical Society. But when Evie sets out to prove her theory she vanishes without a trace, leaving behind a mystery that taints everyone's lives for 30 years.1911When Letitia Rawlings arrives at the family estate in her Model T Ford, her purpose is to inform her Great Aunt Olivia of a bereavement. But Letitia is also escaping her own problems - her brother's sudden death, her mother's scheming and her own dissatisfaction with the life planned out for her. So when Letitia discovers a beautifully illustrated map that might hold a clue to the fate of her missing aunt, Evie Ludgrove, her curiosity is aroused and she sets out to discover the truth of Evie's disappearance.But all is not as it seems at Yellow Rock estate and as events unfold, Letitia begins to realise that solving the mystery of her family's past could offer as much peril as redemption. ...Show more
$17.99
AUD
Category: Picture Books
The Grinny Granny Donkey is the third book from Craig Smith and Katz Cowley, the creative team behind the Scottish Granny internet sensation, The Wonky Donkey! At a time when bringing stories of laughter, hope, kindness and courage to children seems more important than ever, The Grinny Granny Donkey de livers a heartwarming hug and a dose of laugh-out-loud family fun in honour of grannies everywhere. This hee-haw funny story by Craig Smith and beautiful illustrations by Katz Cowley guarantee that The Grinny Granny Donkey will become a new favourite picture book. ...Show more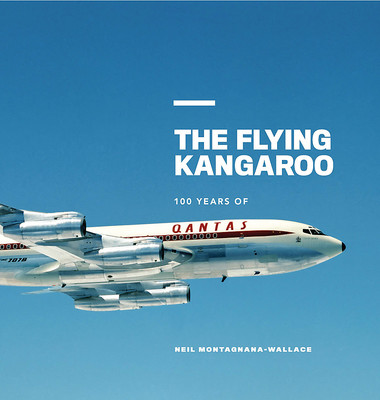 $49.99
AUD
Category: Technology and Transport
No symbol better conveys the intrepid spirit of Australia than the flying kangaroo. Whether it's glimpsed on a red-eye flight to an interstate business meeting, before leaving for adventure or holidays, or when longing to return home, that sweep of red defines air travel in Australia. Qantas has always been about connection. It began by connecting Australians across western Queensland's unforgiving terrain, and before long was connecting Australia with the world. Qantas's history is entwined with Australian identity, launching in the aftermath of World War I and the Spanish Flu, and soaring to match Australian ambitions in the one hundred years since. Its centenary year has been the most turbulent year yet, with a pandemic grounding virtually the entire fleet and Qantas coming to the rescue of Australians stranded overseas. Like Australia, Qantas will soar again. The Flying Kangaroo features never-before-seen photographs and historical detail from Qantas's archives, celebrating a century of Australian aviation and a nation that always reaches for the sky.   ...Show more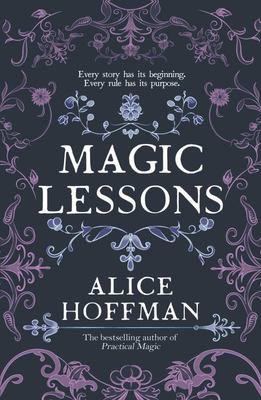 $29.99
AUD
$32.99
(9% off)
Category: Modern & Contemporary
Discover how the magic began: the prequel to the beloved novel PRACTICAL MAGIC.    The extraordinary new novel from the author of Practical Magic and The Dovekeepers We first met the Owens in the glorious novel Practical Magic. We discovered the tragedy of the Owens siblings in The Rules of Magic. Now w e learn how it all began ... with a baby abandoned in a snowy English field in the 1600s. Under the care of gentle Hannah Owens, little Maria learns about the 'Unnamed Arts'. Maria has a gift for them - a gift that may well prove her undoing. When Maria is abandoned by the man who has declared his love for her, she follows him to Salem, Massachusetts. Here she invokes the curse that will haunt her family. And it's here that she learns the rules of magic and the lesson that she will carry with her for the rest of her life. Love is the only thing that matters. Magic Lessons is a celebration of life and love, and a showcase of Alice Hoffman's masterful storytelling. Praise for Alice Hoffman 'A testament to the human spirit and to love rising from the ashes of war' Jodi Picoult 'Beautiful, harrowing, a major contribution to twenty-first century literature' Toni Morrison ...Show more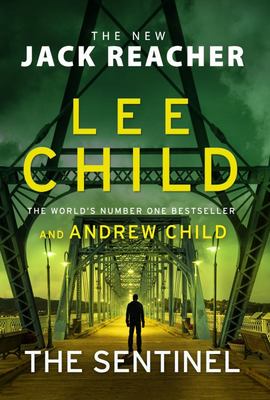 The Sentinel
by Lee Child and Andrew Child
$32.99
AUD
Category: Adventure | Reading Level: very good
The edge-of-your-seat, heart-in-mouth new Jack Reacher thriller for 2020 - his 25th adventure.   Jack Reacher gets off the bus in a sleepy no-name town outside Nashville, Tennessee. He plans to grab a cup of coffee and move right along. Not going to happen. The town has been shut down by a cyber attack. At the centre of it all, whetherhe likes it or not, is Rusty Rutherford. He's an average IT guy, but he knows more than he thinks. As the bad guys move in on Rusty, Reacher moves in on them . . . And now Rusty knows he's protected, he's never going to leave the big man's side. Reacher might just have to stick around and find out what the hell's gone wrong . . . and then put it right, like only he can.   ...Show more
$32.99
AUD
Category: Fiction
The Living Sea of Waking Dreams is an ember storm of a novel. This is Booker Prize-winning novelist Richard Flanagan at his most moving-and astonishing-best.In a world of perennial fire and growing extinctions, Anna's aged mother is dying-if her three children would just allow it. Condemned by their pit y to living she increasingly escapes through her hospital window into visions of horror and delight.When Anna's finger vanishes and a few months later her knee disappears, Anna too feels the pull of the window. She begins to see that all around her others are similarly vanishing, but no one else notices. All Anna can do is keep her mother alive. But the window keeps opening wider, taking Anna and the reader ever deeper into a strangely beautiful story about hope and love and orange-bellied parrots. ...Show more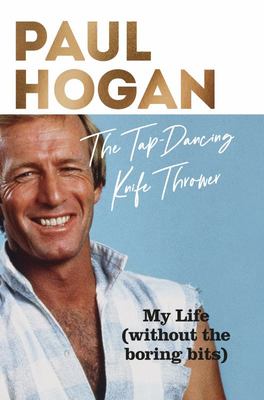 $45.00
AUD
Category: Biography & Memoir
The icon and legend at last tells his story his way - without the boring bits Paul Hogan first appeared on our screens in 1971 as a 'tap dancing knife thrower' on channel 9's New Faces. The then father of four and Sydney Harbour Bridge rigger from Granville did it as a dare, but when the network's switc hboard lit up, he was invited back. So popular was he with viewers, Hogan became a regular on Mike Willesee's A Current Affair. The rest, as they say, is history. In collaboration with his business partner and best friend John Cornell (who played his sidekick, Strop), he went on to become Australia's favourite TV comedian. His hugely popular comedy shows and appearances in unforgettable and ground-breaking ads for cigarettes, beer and tourism, came to personify Australia and Australians here and overseas, helping to change the perception of who we are as people and as a nation. Then, in 1986, Crocodile Dundee, the movie he conceived, co-wrote and starred in, became an international smash, grossing more than a billion dollars in today's money and earning its star an Oscar nomination. Despite the fact Hoges claimed to be 'retired', many more movies followed, including Crocodile Dundee II, Lightning Jack, Almost an Angel and Charlie & Boots. But even as his star rose ever higher, he always expected someone to grab him by the arm and say, 'What are you doing here? You're just a bloody rigger!' The Tap Dancing Knife Thrower is a funny and candid account of the astonishing life of 'one lucky bastard', as Hoges describes himself. Full of countless stories never previously shared and told in the comedian's inimitable, funny and self-deprecating style, The Tap Dancing Knife Thrower is Paul Hogan's story told his way - 'without the boring bits'. ...Show more
$39.99
AUD
Category: Non Fiction
Call of the Reed Warbler will change the way we farm, eat and think about food. In this groundbreaking book Charles Massy explores regenerative agriculture and the vital connection between our soil and our health. Using his personal farming experience as a touchstone, he tells the real story behind ind ustrial agriculture and the global profit-obsessed corporations driving it. He shows how innovative farmers are finding a new way, regenerating their land and witnessing astounding transformations. Evocatively, he captures what it truly means to live in connection with the land. For farmer, backyard gardener, food buyer, health worker, policy maker and public leader alike, Call of the Reed Warbler offers a clear vision of a sustainable future for our food supply, our landscape, our health and our Earth. It offers hope and a powerful affirmation of our potential for change. Now is the time for a grassroots revolution. ...Show more
$39.99
AUD
Category: Modern & Contemporary | Series: William Warwick Novels Ser.
Jeffrey Archer's Hidden in Plain Sight is the second novel featuring Detective William Warwick, by the master storyteller and #1 New York Times bestselling author of the Clifton Chronicles William Warwick has been promoted to Detective Sergeant, but his promotion means that he, along with the rest of h is team, have been reassigned to the Drugs Squad. As William's team closes the net around a criminal network like none they have ever faced before, he devises a trap they would never expect, one that is hidden in plain sight . . .   ...Show more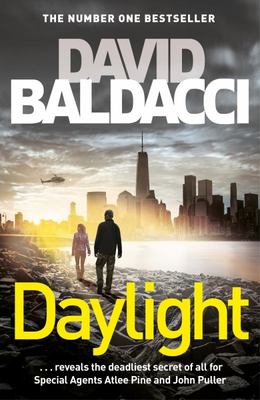 $32.99
AUD
Category: Suspense & Thrillers | Series: Atlee Pine Ser. | Reading Level: very good
The gripping third title in the FBI special agent Atlee Pine series. Atlee joins forces with old friend and military investigator, John Puller, in her search for the truth about her sister.
$34.99
AUD
Category: Modern & Contemporary
Face her demons? Or run? After being double-crossed by a devious colleague, career woman Ellie Conlan quits her job on principle. With no idea what to do next, she retreats to Storm Harbour, an idyllic Victorian beach town. Ellie's grandfather runs The Storm Harbour Chronicle, the trusted local newspape r. As Ellie is drawn into a story about a development which could split the coastal community - and involves her with the influential O'Neill family - an event she has long suppressed threatens to overwhelm her. Dark clouds gather as rumours fly and tensions mount. And when a violent storm breaks and rages, Ellie will finally have to confront her past. 'There's no denying the beauty and opulence of Morrissey's rendering of place . . . She is a master of the genre.' Weekend Australian   ...Show more