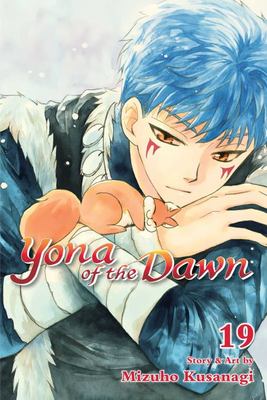 $14.99
AUD
Category: Manga | Series: Yona of the Dawn Ser.
A red-haired princess loses her family and her kingdom... Now she must rise and fight for her throne! Princess Yona lives an ideal life as the only princess of her kingdom. Doted on by her father, the king, and protected by her faithful guard Hak, she cherishes the time spent with the man she loves, Su -won. But everything changes on her 16th birthday when tragedy strikes her family! While preparing to set up camp, Sinha comes across a stone statue of a dragon in the forest. When the statue's mouth starts to close down on Ao, Sinha slices it open and unintentionally releases an ominous spirit! How will Yona and her friends handle the ensuing havoc?  ...Show more
$18.99
AUD
Category: Manga | Series: Noragami: Stray God Ser.
Matchmaker, matchmakerTensions are high between Kazuma and Yukin , but that doesn't stop Yato from wanting to go to his very first Divine Council. This council will include a matchmaking ceremony, where the gods choose soul mates for the mortals of Japan. What could this mean for Hiyori and her future h usband? ...Show more
$22.99
AUD
Category: Manga | Series: Naruto
The world's most popular ninja comic just got bigger with this collection of Naruto volumes! Reads R to L (Japanese Style), for audiences T Containing volumes 1, 2 and 3 of Naruto! Twelve years ago the Village Hidden in the Leaves was attacked by a fearsome threat. A nine-tailed fox spirit claimed the l ife of the village leader, the Hokage, and many others. Today, the village is at peace and a troublemaking kid named Naruto is struggling to graduate from Ninja Academy. His goal may be to become the next Hokage, but his true destiny will be much more complicated. The adventure begins now! ...Show more
$22.99
AUD
Category: Manga | Series: Dragon Ball
Akira Toriyama's groundbreaking, iconic, bestselling series now in an omnibus edition   A seminal series from a legendary creator. Dragon Ball, a wry update on the Chinese "Monkey King" myth, introduces us to Son Goku, a young monkey-tailed boy whose quiet life is turned upside-down when he meets Bulm a, a girl determined to collect the seven "Dragon Balls." If she gathers them all, an incredibly powerful dragon will appear and grant her one wish. But the precious orbs are scattered all over the world, and to get them she needs the help of a certain super-strong boy...   Legend has it that if all seven of the precious orbs called "Dragon Balls" are gathered together, an incredibly powerful dragon god will appear to grant one wish. Unfortunately, the orbs are scattered across the world, making them extremely difficult to collect. Enter 16-year-old Bulma, a scientific genius who has constructed a radar to detect the exact locations of the Dragon Balls. She's on a mission to find all seven orbs, but first she must convince young Son Goku to join her on her quest. With a monkey tail, superhuman strength and a magic staff for a weapon, Son Goku is ready to set out on the adventure of a lifetime...   Reads R to L (Japanese Style) for teen audiences. ...Show more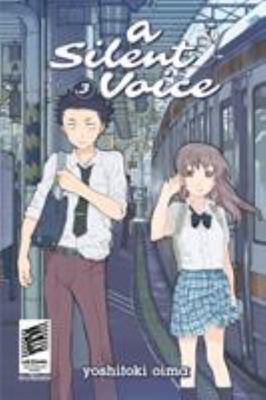 $18.99
AUD
Category: Manga | Series: A\Silent Voice Ser.
Years ago, Shoya Ishida led his peers in tormenting a hearing-impaired classmate, Shoko Nishimiya. When she transfers schools, Shoya finds he has gone from bully to bullied, and is left completely alone. Now Shoya struggles to redeem himself in Shoko's eyes and to face the classmates who turned on him. He learns sign language to apologise to Shoko for his behaviour, and so begins a relationship that will change his and Shoko's lives forever. ...Show more
$14.99
AUD
Category: Manga | Series: My Hero Academia Ser.
Midoriya inherits the superpower of the world's greatest hero, but greatness won't come easy. What would the world be like if 80 percent of the population manifested superpowers called "Quirks"? Heroes and villains would be battling it out everywhere! Being a hero would mean learning to use your power, but where would you go to study? The Hero Academy of course! But what would you do if you were one of the 20 percent who were born Quirkless? Hawks and the Safety Commission have managed to get their hands on some top secret information. A big villain attack is coming, and the heroes must do all they can to prepare. As part of these preparations, Eraser Head and Present Mic pay a visit to the prison, while Midoriya, Bakugo and Todoroki begin training under Endeavor in order to become fighters who can stand on their own. But in the meantime, the boys will have to survive a dinner party at the Todoroki household! ...Show more
$14.99
AUD
Category: Manga | Series: My Hero Academia
Midoriya inherits the superpower of the world's greatest hero, but greatness won't come easy. What would the world be like if 80 percent of the population manifested superpowers called "Quirks"? Heroes and villains would be battling it out everywhere Being a hero would mean learning to use your power, b ut where would you go to study? The Hero Academy of course But what would you do if you were one of the 20 percent who were born Quirkless? Since the terrifying incident when Tomura's Quirk manifested, only the greatest villain of them all, All For One, has been able to speak to the broken young boy's heart. The consequences of that fateful meeting play out in the present as Tomura and Re-Destro, the leader of the Meta Liberation Army, battle for supremacy--and if it takes leveling a whole city to sort out who's on top, so be it ...Show more
$14.99
AUD
Category: Manga | Series: My Hero Academia
Midoriya inherits the superpower of the world's greatest hero, but greatness won't come easy.   What would the world be like if 80 percent of the population manifested superpowers called "Quirks"? Heroes and villains would be battling it out everywhere Being a hero would mean learning to use your power, but where would you go to study? The Hero Academy of course But what would you do if you were one of the 20 percent who were born Quirkless?   A new player emerges in the underground world of villains in the form of the Meta Liberation Army. Led by the CEO of the Detnerat Corporation, the MLA is preparing for a new metahuman revolution. In their eyes, the League of Villains is an obstacle to be removed, but Tomura and his band of miscreants aren't about to go down quietly. It's army versus league in all-out war, and dominance must be established. ...Show more
$14.99
AUD
Category: Manga | Series: My Hero Academia
Midoriya inherits the superpower of the world's greatest hero, but greatness won't come easy. What would the world be like if 80 percent of the population manifested superpowers called "Quirks"? Heroes and villains would be battling it out everywhere! Being a hero would mean learning to use your power, but where would you go to study? The Hero Academy of course! But what would you do if you were one of the 20 percent who were born Quirkless? The final match of the battle training between Class A and Class B continues. Zapped by Shinso's mind control, Midoriya enters a fugue state where he meets one of the former users of One For All. What powerful Quirks have yet to be unlocked? Midoriya will surely need the full potential of One For All someday, but in the meantime, a new enemy--the Meta Liberation Army--begins to make its moves.   ...Show more