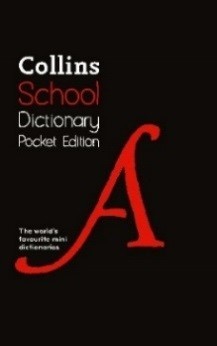 $15.99
AUD
Category: Languages and Reference | Series: Collins School
Give yourself a head start! The perfect lookup companion for all students aged 11-14. With a clear design throughout, it is easy to use and full of useful features to help build language confidence and help with homework and revision. This new edition has been developed with teachers to be the perfect t ool for school work and homework. The clear layout makes finding entries exceptionally easy, and full definitions are given in simple language, often in complete sentences. With over 20,000 entries, many new or updated, it includes national curriculum vocabulary up to Key Stage 3 and 4 as well as general vocabulary for students aged 11+. A special section on spelling follows the main dictionary. It outlines key spelling rules and lists words that are commonly confused or misspelled, so it helps students to identify and master the trickiest spelling problems. This user-friendly dictionary is an invaluable reference for all school students. ...Show more
$19.99
AUD
Category: Languages and Reference
An ideal introduction to the world of words for children aged 5 and above. The careful choice of vocabulary, clear definitions and simple examples, together with the beautifully designed illustrations help make learning easy, memorable, and fun. This book offers children an easy way to find out the mean ings of everyday words, and includes a carefully written section which provides support in spelling, grammar and punctuation in preparation for school tests. The illustrations engage children and help them to understand what words mean, while example sentences show how the words can be used. Simple grammatical labels introduce children to different word groups, all of which are clearly explained in the introduction to the dictionary. Simple, fun and easy-to-use, this is perfect for any child's first school dictionary. ...Show more
$10.99
AUD
Category: Languages and Reference | Series: Collins School Dictionaries Ser.
A fantastic mini school thesaurus for age 11 and above in the best-selling Gem format to help you find the right word every time. Written specially to help with school work and homework, you will find thousands of synonyms to increase vocabulary, with examples to show context for every synonym listed. T his mini thesaurus has a useful supplement to provide help with finding the right word. Every entry has a definition, and each alternative word is followed by its own example, helping you decide which word is the most appropriate to use. The perfect companion to the new Collins Gem School Dictionary, and an indispensable tool for any secondary school student aged 11 and above. Using a thesaurus has never been easier! ...Show more
$10.99
AUD
Category: Languages and Reference | Series: Collins gem
This new edition of Collins Gem Thesaurus is part of the Collins Gem range - the world's best-selling mini dictionaries and thesauruses. This new edition is fully up-to-date, with the newest words to enter the English language, with thousands of synonyms and antonyms. With thousands of alternative words , subject lists and a useful supplement, this colour edition of the Collins Gem English Thesaurus is ideal for everyday use in home, school and office. The handy little thesaurus gives you practical, applied knowledge in your pocket. It contains a wide selection of alternative words and opposites, with the most useful words highlighted for ease of reference. The clear colour layout also makes the content easily accessible. Includes a brand new supplement which tackles questions of style and etiquette thrown up by both traditional and modern forms of communication. From letters to social media updates, it offers guidance and examples. 128,000 synonyms and antonyms ...Show more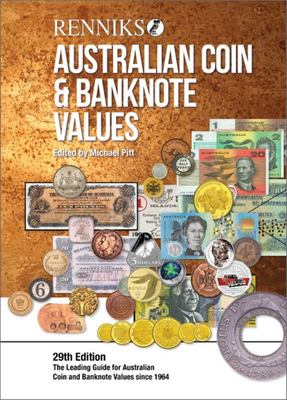 $39.95
AUD
Category: Languages and Reference | Series: Renniks Australian Coins & Banknotes Ser.
The leading guide for Australian coin and banknote values since 1964. This comprehensive guide to Australian Coin & Banknote Values contains over 4,200 images and countless thousands of valuations. This book is a must for all collectors, whether you are just beginning or an advanced collector. Lates t information compiled using weighted averages where possible to ensure the accuracy of pricing. Quality reproduction of photos makes it easy to identify items. Covered are copper, silver, gold, nickel and allow coins and notes used in Australia from 1800 to present. Subjects include PreDecimal and Decimal currency, as well as privately issued banknotes, war issues, and privately issued tokens. Also included are latest Royal Australian Mint, Perth Mint & Australia Post Numismatic Covers. ...Show more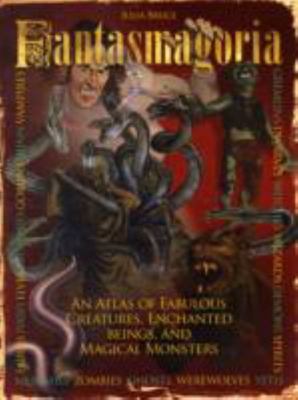 $7.99
AUD
$14.99
(46% off)
Category: Languages and Reference
An atlas of fabulous creatures, magical monsters, and enchanted beings. Fantasmagoria is a global compendium of the most extraordinary, enchanting, and sometimes sinister creatures ever imagined, along with the stories that made them famous, from fairy and folk tales to classical legends. As well as tra ditional figures of Western myth and literature, such as witches and wizards, goblins and griffins, the book also embraces creatures from other parts of the world, such as the thunder dwarves of the Cherokee people, the Mongolian death worm, the Fujian blue tiger of China, and lake monsters such as Canada's ogopogo and Australia's bunyip. · The book is arranged in thematic chapters, for example 'Dragons' and 'Fabulous Birds', and each section is introduced with a map of the world, detailing the locations of the appropriate creatures · Photographs and specially commissioned artworks bring alive the drama of unicorns, the phoenix, and the little people. ...Show more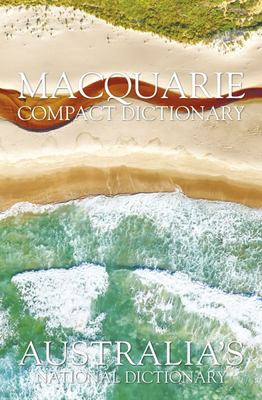 $29.99
AUD
Category: Languages and Reference
The Macquarie Compact Dictionary is based on the full Macquarie Dictionary, which is in its seventh edition. In a convenient format, the Compact features:more than 53,000 words and phrasesmore than 85,000 definitionsup-to-date entries such as agender, bariatrics, dox, freecycle, listicle, normcore, vamp ingpronunciations in the International Phonetic Alphabetidiomatic phrasesillustrative phrases showing how a word is used in contextfree six-month subscription to the Macquarie Dictionary Online ...Show more
$19.99
AUD
Category: Languages and Reference | Series: Lonely Planet Kids Ser.
Bring the Italian language to life with this beautifully illustrated children's book from Lonely Planet Kids, an imprint of Lonely Planet, the world's leading travel guide and phrasebook publisher. Perfect for the whole family, First Words Italian features 100 words to use while travelling, from food an d transport, to animals and weather. Each word is accompanied with a bold illustration and a simple pronunciation guide to make the vocabulary fun and easy to learn. Plus, its small size makes it a handy addition to any trip to Italy. Also included is a free audio pronunciation guide. Scan the QR code on the back cover or visit our First Words website to hear each word spoken by a native child. Also available: First Words French First Words Spanish First Words English First Words Japanese First Words Mandarin About Lonely Planet Kids: Come explore! Let's start an adventure. Lonely Planet Kids excites and educates children about the amazing world around them. Combining astonishing facts, quirky humour and eye-catching imagery, we ignite their curiosity and encourage them to discover more about our planet. Every book draws on our huge team of global experts to help share our continual fascination with what makes the world such a diverse and magnificent place - inspiring children at home and in school. ...Show more
$19.99
AUD
Category: Languages and Reference | Series: Lonely Planet Kids Ser.
These handy board books are perfect for introducing infants and very young children to a new language. Conveniently travel sized, each features 12 words to learn - from 'sun' and 'shoes,' to 'beach' and 'book.'
$29.99
AUD
Category: Languages and Reference
In colour, and packed with fascinating features on language, Collins Australian Compact Dictionary is the ideal handy reference for people who love language. With extended word histories, surprising folk etymologies, notes on words borrowed from other languages, and a fantastic supplement, this thoughtf ully designed dictionary is large enough to include all the words and definitions you need, but small enough to hold in one hand. With a clear colour design and easy-to-use layout, browsing is easier than ever. All in all the perfect book for crossword solvers, word-game enthusiasts, and anyone with a passion for English. ...Show more
$20.99
AUD
Category: Languages and Reference | Series: Collins Pocket | Reading Level: Teen - Grade 10-12, Age 15-18
Two books in one with all the words you need at your fingertips. With matching dictionary and thesaurus entries on the same page, you'll never be stuck for words again! This Dictionary and Thesaurus is easy on the eye and will help you find all the words, definitions and alternatives you need - and fas t. Clear, straightforward definitions reflect today's language, while the matching thesaurus entries provide a generous choice of synonyms and antonyms. And you can always rely on Collins to provide you with today's English as all our words, definitions, examples, idioms and usage notes are based on our unrivalled language monitoring programme. ...Show more