$7.99
AUD
$19.99
(60% off)
Category: Food and Drink
Includes delicious juices for health and detoxing. Beautiful design and photography throughout. Packed with nutritional information and health guidance. A wide variety of fruit and vegetable-based recipes.
$39.99
AUD
Category: Food and Drink
With more than 45,000 copies sold, this beautifully designed, updated edition of Pietro Demaio's bestselling collection of traditional Italian preserving recipes is essential for anyone who wants to grow and preserve their own food, reduce food waste and help keep cultural traditions alive. Pietro (who first self-published the book in 1995) has meticulously collected family recipes handed down for generations from nonne and nonni all around Italy. Including how to preserve vegetables and fish in oil or salt, how to make cheese, cure meats and dry herbs, and traditional methods for making bread, wine and liqueurs, this is an essential recipe collection for preserving enthusiasts as well as a love song to the author's Italian heritage. ...Show more
$65.00
AUD
Category: Food and Drink
A celebration of Australian cuisine like never before - 350 recipes showcasing the rich diversity of its landscapes and its people. Australia is a true melting pot of cultures and this is reflected in its cooking. As an island of indigenous peoples alongside a global panoply of immigrants with differen t culinary influences and traditions, its foodways are ripe for exploration. As well as the regional flora and fauna that make up bush tucker, there are dishes from all over the world that have been adopted and adapted to become Australia's own - making this recipe collection relevant to home cooks everywhere. ...Show more
$39.99
AUD
Category: Food and Drink
Country hospitality, deliciously do-able recipes and simple ideas for bringing people together. '... generous, bright and warm, exactly the type of food I want to cook again and again.' Hetty McKinnon 'Sophie invites us into a special place where food nourishes, comforts and brings joy. Beautifully pho tographed and full of practical and seasonal recipes, this is a cookbook to treasure.' Julia Busuttil Nishimura, author of Ostro and A Year of Simple Family Food 'Sophie draws us generously into her world - a beautiful, authentic lifestyle. She has me wanting Gran's almond cake with honey cream, warm figs & blue cheese with elderflower & prosecco jellies - and to be sprawled on a river bank with family, friends & wild flowers.' Tessa Kiros Ask anyone to tell you about the most memorable meal of their life and they won't give you a chronological playback of what they ate; they'll tell you about how that meal made them feel. Whether it's a last-minute dinner with neighbours, a family feast or a casual summer picnic, Sophie Hansen has done the thinking for you and designed menus featuring 120 recipes that are simple, tasty and perfect for sharing. She also includes ideas for creating a memorable atmosphere for any gathering, large or small, plus advice on how to embrace shortcuts to take the pressure off, so you can focus on enjoying the good times rather than stressing in the kitchen. In Good Company is filled with all the recipes and inspiration you need to encourage you to throw open your doors and invite people in, because there's never been a better time to bring people together.   ...Show more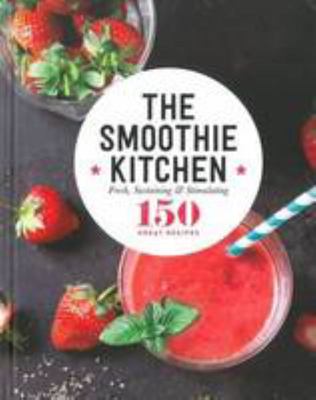 $9.99
AUD
Category: Food and Drink | Series: 150 Great Recipes | Reading Level: very good
So So Smooth! And so delicious you won't even realise how much goodness you are getting in one glass. Start your day with a morning detox juice, or power up with a breakfast green smoothie bowl. No time for lunch? Make it in the flick of a switch with a protein packed fruit or vegetable smoothie. Couple time? Make it easy with a Date Night Smoothie. And if you are struggling to get the greens into your little ones, you'll find the secret weapon here: smoothie pops to the rescue! ...Show more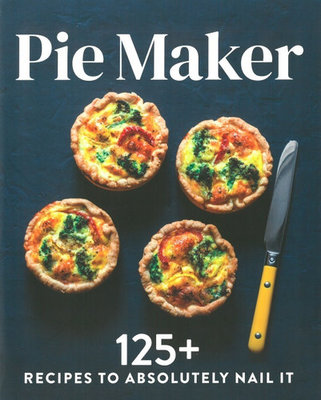 $14.99
AUD
Category: Food and Drink
When is a pie maker not a pie maker? When it's making muffins, biscuits , pancakes, fried eggs, fritters, snow cakes and scones. Find out how to do it with ease and make tasty pies like a pro in 125+ winning recipes plus tips and insider hacks that are guaranteed to save you time and money.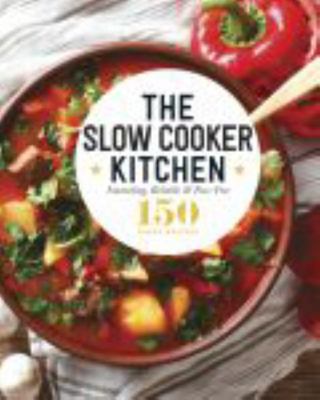 $9.99
AUD
Category: Food and Drink
Choose High or Low and you're pretty much ready to go with any one of the recipes in this book. Whether you're after meltingly tender meat roasts, stews or curries, supercharged soups, interesting veggies or seafood dishes, a loaf of bread or dessert the recipes in this book will see you make a cinch of slow cooking - saving you time, money and hassle. Go for it. ...Show more
$14.99
AUD
Category: Food and Drink
Psst. Wha'ts with the air fryer trend? It makes crispy and healthy chips and nuggets a breeze. But it's not just that. Its so versatile. You can bake a cake in it; roast a chicken; poach an egg; cook a quiche; or make sausage rolls. And it's so easy. All done in a single appliance. Find out how with 275 + winning recipes plus tips and insider hacks. ...Show more
$19.99
AUD
Category: Food and Drink
Let Rebecca Wilson, the mum behind @whatmummymakes, show you how to cook a week's worth of simple, healthy and delicious meals to wean your baby while feeding the rest of the family, too. Rebecca's recipes are fresh, accessible, nutritious and, most importantly, made with the whole family in mind - whic h marks this book out from others in the field. Her philosophy is that parents can wean their babies by eating alongside them, adapting grown-up food for little ones - and this book is the perfect tool to help you plan fantastic meals for the whole household. There's a checklist of the first 100 foods to tempt your baby with, and 28 healthy recipes organised by mealtimes, which will have even the fussiest older siblings asking for seconds. Apart from the numerous joys and benefits of sharing family meals, Rebecca's vision offers the perfect chance for adults to rethink how they eat, too. Rather than putting baby first and opting for fast, unhealthy options for themselves, every parent is encouraged to share in nutritious and delicious meals as they introduce their little ones to new foods for the first time. Use the meal planner like a record book, not just for baby but for the whole family, including older children. There's space to fill in everyone's names and favourite meals. The book also includes sections for you to come up with your own recipes, make notes, and organise shopping lists stress-free. Follow the What Mummy Makes method and you'll find weaning can be a breeze for the whole family. ...Show more