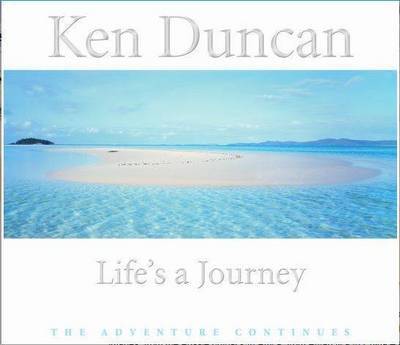 $29.99
AUD
$59.95
(49% off)
Category: Photography
Part autobiography, part travelogue and part reflection, this is a book of wonderful variety and range. There's humour, drama, anecdote and heart-searching. Every spread is illustrated by Ken's superb images: from the Aussie outback to Africa, from Antarctica to China, and much more.
$29.99
AUD
$85.00
(64% off)
Category: Architecture
Like its predecessors, "Once Upon a Time" and "A Place in the Sun", "Poolside with Slim Aarons" offers images of jet-setters and the wealthy, of beautiful, glittering people living the glamorous life. Yet this new collection of stunning photographs of the rich and well-connected 'doing attractive things ' in their favourite playgrounds has a new twist.The main character is pools and everything that goes with them - magnificent, suntanned bodies, well-oiled skin, bikini-clad women, yachts, summer cocktails, sumptuous buffets, spectacular locations and most of all fun. "Poolside with Slim Aarons" is not so much a Who's Who of society, aristocracy and celebrity - although C. Z. Guest, Lily Pulitzer, Cheryl Tiegs, Peter Beard and many who have appeared in the previous books are here - as it is about leisure time and how the rich make use of it. This is a more intimate peek into very private lives, to which Slim Aarons was given unprecedented access in the fifties, sixties, seventies and eighties. From the Caribbean to Italy and Mexico to Monaco, "Poolside with Slim Aarons" whisks the reader away to an exclusive club where taste, style, luxury and grandeur prevail. ...Show more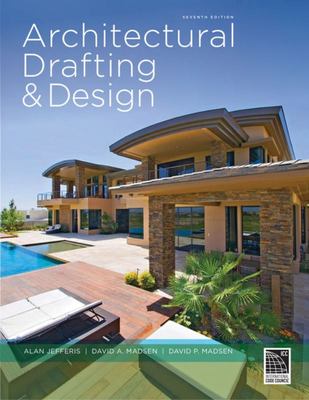 $99.00
AUD
$174.95
(43% off)
Category: Architecture | Series: MindTap Course List Ser.
ARCHITECTURAL DRAFTING AND DESIGN, 6E is ideal for all architectural drafters and CAD operators, whether beginning, intermediate, or advanced. The basics of residential design, commercial drafting, basic materials used for construction, common construction methods, and drawings typically associated with commercial construction are all covered in this comprehensive book, which is written to meet the most recent editions of IRC and IBC. Readers will be introduced to the various types of projects that a designer or architect is likely to complete during the actual design process and will gain the knowledge necessary to complete the drawings required by most municipalities to obtain a building permit for a single-family residence. ...Show more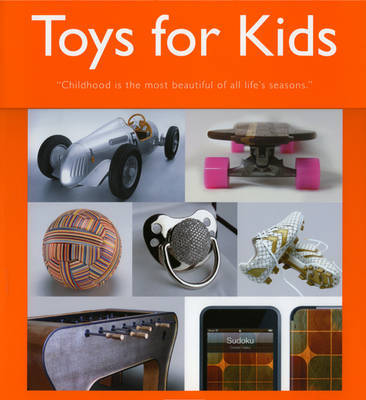 $29.99
AUD
$140.00
(78% off)
Category: Art and Design
After the success of Toys for Boys and Toys for Girls, this edition focuses on the most valuable part of our lives - our children. Toys for Kids introduces the most impressive luxury products for children. More than 150 products show the reader how sweet growing up can be. From birth to a child's first steps into a fascinating world that waits to be discovered, to the teenage years, this amazing book reveals the most beautiful and exclusive toys. You will want to be a child again! ...Show more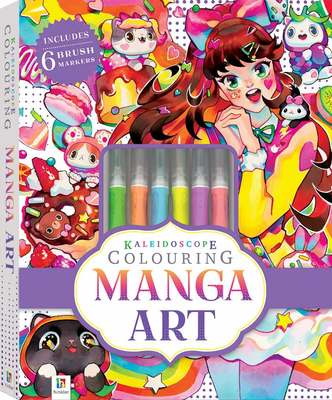 $16.99
AUD
$19.99
(15% off)
Category: Drawing & Drawings
Kaleidoscope Colouring: Manga Art is a vivid, thrilling journey into the world of Japanese comic book art. With dream-like worlds, adventurous characters and fantastic creatures, manga sparks the imagination with its truly unique style.  Featuring original artwork and 6 brush-marker pens, this colourin g kit has detailed instructions and practice exercises to help users create bold, cool characters. Find out how to use a brush-marker, draw manga faces and create a comic strip with the markers included. The tear-out pages are ideal to display, creating a manga gallery of unique characters! • 64-page book• 6 brush marker pens ...Show more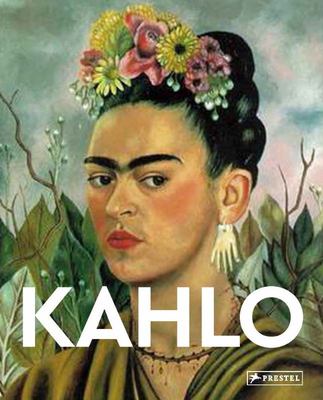 $26.99
AUD
Category: Art and Design | Series: Masters of Art Ser.
Discover the life and work of Frida Kahlo in this introduction to the iconic Mexican artist. Although her body of work is relatively small, Frida Kahlo has inspired adoration and admiration that few other artists have attained. This accessible and elegant book offers full page reproductions of a select ion of her works, allowing for a broad appreciation of Kahlo's use of color, composition, and texture. The biographical text informs readers of her early career, when a bus accident left her bedridden and plagued by pain, but also afforded her the chance to discover herself through painting. It follows her life, her personal relationships, and her years in America. Eckhard Hollmann explores the many themes and images of Kahlo's work, from physical and emotional pain, to Mexican and indigenous folklore, to the flora and fauna of her beloved home. Never shying away from expressing her deepest fears and desires, championing the downtrodden with dignity and passion, Frida Kahlo remains an inspiration to any artist aiming to be true to herself while struggling against personal and political limitation. ...Show more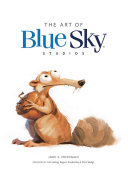 $29.99
AUD
$88.00
(65% off)
Category: Art and Design
Over the past 15 years, 20th Century Fox and Blue Sky Studios have revolutionized computer animation with some of the most beloved movies of all time, from their initial success with "Ice Age" in 2002 to hits like "Robots, Rio, Dr. Seuss' Horton Hears a Who!, Epic, " and the four "Ice Age" sequels. For the first time, this deluxe coffee-table book tells the remarkable tale of Blue Sky's success, from its origins as a live-action visual effects company to its partnership with 20th Century Fox and reinvention as a driving force in the world of computer-generated animation. With exclusive access to Blue Sky's archives and the exceptional artists who have made characters like "Ice Age's" Scrat and "Rio's" Blu and Jewel household names, this book takes an in-depth behind-the-scenes look at one of animation's greatest success stories. Featuring never-before-seen concept art, early sketches, stunning stills, and other unique visuals, "The Art of Blue Sky Studios" delivers the complete illustrated history of this outstanding creative force in computer-generated animation. ...Show more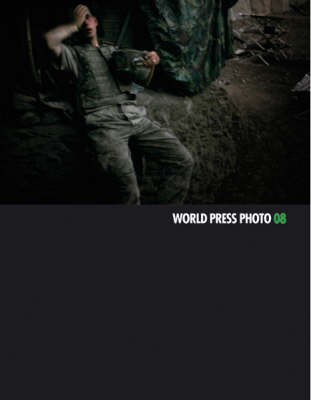 $9.99
AUD
$45.00
(77% off)
Category: Photography
Publishing the results of the most recent annual World Press Photo Contest, this exceptional book contains the very best press photographs from the year 2007 pictures submitted by photojournalists, picture agencies, newspapers and magazines throughout the world. Selected from thousands of images, these prizewinning photos capture the most powerful, moving and sometimes disturbing images of the year. ...Show more
$32.99
AUD
Category: Architecture | Series: Architectural Details
European metropolises like Berlin, Rome, Barcelona, Istanbul or London are fascinating because of their history, the people, and the feeling for life but especially because of the buildings. Architectural details of all epochs and styles are the focus of this book: the window as the eye of the house, ba lconies as retreats in the midst of the urban din or stairs as the embodiment of change. Aside from their functions, these details lend a building individuality, provide it with a face and determine its appearance. "European Architecture in Details" takes the reader on a journey through the plazas and streets of the most exciting 20 cities of Europe, presenting an unusual variety of architectural details. Be it something new, old, beautiful or strange, every city appears in a thoroughly new light. ...Show more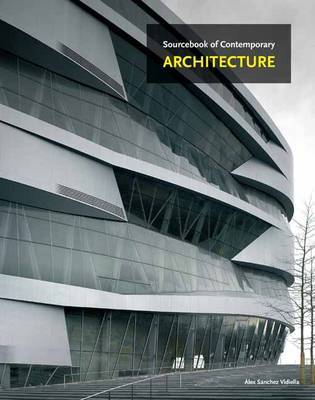 $14.99
AUD
$35.00
(57% off)
Category: Architecture
This abridged paperback edition of "The Sourcebook of Contemporary Architecture" presents more than 60 noteworthy case studies in a portable format, showcasing a complete and diverse range of structures worldwide. Incorporating every type of architectural project possible - private, commercial and publi c - this lushly illustrated, information-rich book is an invaluable resource that architects and architectural students will turn to again and again. This book features the work of world-renowned architects such as Gehry Partners, Ateliers Jean Nouvel, Santiago Calatrava, Daniele Claudio Taddei, and Philippe Starck. ...Show more
$21.99
AUD
Category: Architecture
Christopher Neve's classic book is a journey into the imagination through the English landscape. How is it that artists, by thinking in paint, have come to regard the landscape as representing states of mind? 'Painting', says Neve, 'is a process of finding out, and landscape can be its thesis.' What he is writing is not precisely art history: it is about pictures, about landscape and about thought. Over the years, he was able to have discussions with many of the thirty or so artists he focuses on, the inspiration for the book having come from his talks with Ben Nicholson; and he has immersed himself in their work, their countryside, their ideas. Because he is a painter himself, and an expert on 20th-century art, Neve is well equipped for such a journey. Few writers have conveyed more vividly the mixture of motives, emotions, unconscious forces and contradictions which culminate in the creative act of painting. Each of the thirteen chapters has a theme and explores its significance for one or more of the artists. The problem of time, for instance, is considered in relation to Paul Nash, God in relation to David Jones, music to Ivon Hitchens, hysteria to Edward Burra, abstraction to Ben Nicholson, 'the spirit in the mass' to David Bomberg. There are also chapters about painters' ideas on specific types of country: about Eric Ravilious and the chalk landscape, Joan Eardley and the sea, and Cedric Morris and the garden. ...Show more